Browsing articles in "100 mm VWS WaferShipper"
100 mm VWS WaferShipper™
Overview
The Texchem Advanced Products 100mm VWS Vertical WaferShiper™ is an industry accepted design providing superior protection for critical wafer handling requirements.  The 100mm VWS is designed for transporting up to 25 full thickness wafers inside of a standardized vertical orientation package.  By working closely with our material suppliers we develop the cleanest materials for low ionics and outgassing, resulting in an ultra clean, polypropylene material for prime wafer handling.
The 100mm VWS WaferShipper™ is designed to closely match the exterior and interior cassette package size of existing products that are widely used in the industry with components that are compatible with automated wafer loading and unloading equipment.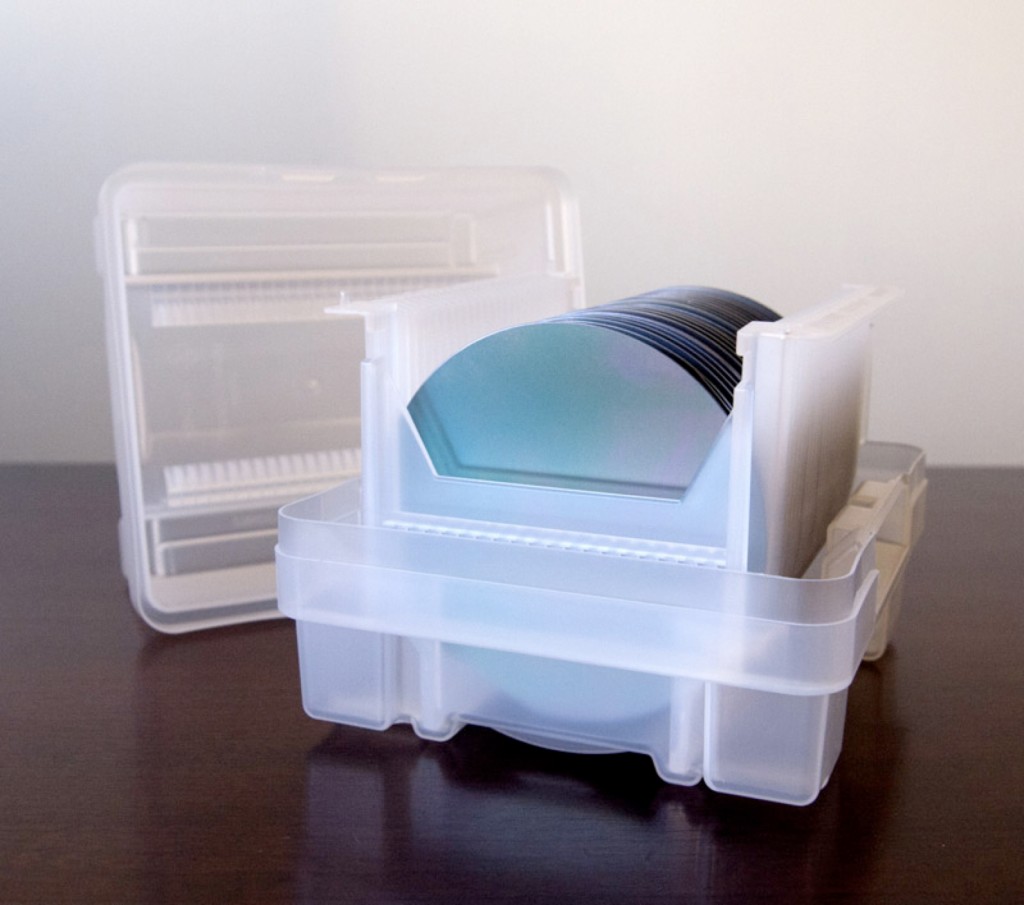 Features
Package size and dimensions closely matches existing products that are widely used in the industry
Manufactured with the industry's cleanest, high-purity polypropylene material
Minimal outgassing, trace metals, and ionics
Unparalleled shipping and impact protection
Secure, easy to use assembly.
Orientation features for proper cassette/base alignment
Compatible with automated loading and unloading equipment
Houses up to 25 Wafers
Competitively Priced
Specifications
L x W x H: 163mm x 146mm x 120mm
Each package is double clean room bagged
* Part name: 100mm VWS
* Part number:  VWS100-A1
Corporate Headquarters
2670 South Commerce Way
Ogden, UT 84401
Tel: 801.399.5723
Fax: 801.393.7559
Toll Free: 1.888.295.5906
Quick Navigation