Browsing articles in "About"
SPI Semicon
General Terms and Conditions of Sale
Seller and Buyer Definitions:  In these General Terms and Conditions of Sale (the "Terms") SPI Semicon is referred to as "Seller."  The party to whom Seller's quotation, sales order, order confirmation packing slip, delivery receipt, or invoice is addressed is referred to as "Buyer."  Seller and Buyer are collectively referred to as the "Parties" and are individually referred to a "Party."
Incorporation:  The Terms are incorporated by reference into all of Seller's quotations, sales orders, order confirmations, packing slips, e-mail communications, invoices and sales to Buyer.
Quotations; Purchase Orders; Confirmation/acknowledgement of Orders: Seller's written quotations automatically expire 30 days after the date issued unless otherwise specified in the quotation.  A verbal quotation expires on the day that it was made.  All quotations are subject to the Terms.  Buyer's purchase order is for information purposes only.  Seller's order confirmation/acknowledgement confirms only that Seller has received Buyer's purchase order for product and is not acceptance of Buyer's terms and conditions.
Entire Agreement; Amendment; Waiver:  Seller's quotation, sales order, order confirmation, packing slips, email, communications, invoice, and the Terms constitute the entire agreement between the Parties with respect to the sale of Seller's products to Buyer (the "Agreement") and supersede all other representations, terms, conditions, agreements or understandings, written or oral, between the Parties with respect to such sale.  Any terms, conditions or other provisions contained in any request for quotation, purchase order, e-mail or other communication from Buyer that are in addition to or inconsistent with the Agreement (collectively "Buyer Provisions") are of no force and effect and are not binding upon Seller unless Seller's Sales Manager accepts such terms, conditions or other provisions in a signed writing that specifically refers to any such Buyer Provisions.  The Agreement cannot be amended orally or by any course of conduct by either Party, but may only be amended by a further written agreement fully executed by the Parties.  Seller's failure or delay to enforce any provision of the Agreement shall not be construed as a waiver of such provision or Seller's right to enforce such provision.  Seller's failure or delay to object to any Buyer Provisions shall not be construed as a waiver, amendment or modification of the Agreement, nor an acceptance of any such Buyer Provisions.
Prices:  Pricing errors by Seller are subject to correction prior to Buyer's receipt of Seller's order confirmation/acknowledgement.  Seller's prices do not include any transportation, freight or storage costs or any applicable  property, sales, use, privilege or export taxes, custom duties or any other tax, fee or charge of any nature whatsoever imposed by any government authority on or measured by any transaction between the Parties, all of which are Buyer's sole responsibility.  If any of the foregoing must be prepaid by Seller, Buyer shall pay such amounts no later than the time at which payment for the goods is due.
Payment: Terms of payment are the net amount of the invoice in United States currency within 30 days of the date of the invoice, unless otherwise stated in writing in Seller's invoice.  A late payment charge of one and one-half percent (1.5%) of the amount of the invoice will be charged for each month, or any portion thereof, that payment is not made within 30 days after the date of the invoice, unless otherwise stated in writing in Seller's invoice.
Shipment; Shortages; Delay; Risk of Loss; Inspection and Acceptance: Shipment dates are estimates only.  Seller shall have no liability if shipment is made after the estimated dates.  Seller may make delivery installments, separately invoiced, which shall be payable without regard to subsequent deliveries.  Delay in delivery of any installment will not relieve Buyer of its obligations to accept and pay for any other installments.  If shipments are delayed by Buyer, Seller's invoices may be rendered on the dates Seller is prepared to make shipments.  If completion of manufacture is delayed by Buyer, Seller's invoices may be rendered when delay is ascertained, based upon percentage of completion.  Products will be shipped f.o.b. point of origin, with all risk of loss or damage to products passing to Buyer upon delivery to carrier; provided, however, that products held by Seller as a result of Buyer's inability or refusal to accept delivery will be held at Buyer's sole risk, cost and expense.  Within 30 days after receipt of the products, Buyer shall inspect the goods and report to Seller in writing any claim for shortage, damage or non-conformity, and if Buyer fails to do so, Buyer waives any such claim and shall be deemed to have accepted the products without further right of revocation.
Force Majeure: Seller will not be liable for any delay or failure in performance of the Agreement, including without limitation, the delivery or shipment of any product or for any damages or losses suffered by Buyer or any third party which are caused by, or in any manner arise from, directly or indirectly, in whole or in part, any labor disturbances, embargos, riots, storms, fires, explosions, acts of God or public enemies, inability to obtain necessary labor or materials, accidents or breakdown to, or mechanical failure of, machinery or equipment, changes in economic conditions, delays or interruptions in transportation or any other causes beyond Seller's reasonable control.  In the event of such delay, the applicable shipment date(s) will be postponed to compensate for such delay.  If Seller's performance is rendered permanently impossible or impracticable either Party may cancel the affected order(s) upon written notice to the other Party, and, upon such cancellation, Seller will have no liability and Buyer will be liable to pay only for the pro-rated or allocated portion of such order(s) completed, including without limitations all inventory and supplies not returnable for full credit or otherwise usable by Seller.
Warranty: Seller's Limited Warranty: Seller is a distributor of products manufactured by others.  All products manufactured by others and sold by Seller to Buyer will be covered only by the warranty provided by the manufacturer of such products and Buyer agrees to look solely to such manufacturer and not to Seller for any warranty claims relating to such products.  SELLER MAKES NO OTHER WARRANTY, EXPRESS OR IMPLIED, WITH RESPECT TO ANY PRODUCTS (OR SERVICES)
Exclusion of All Other Warranties:  TO THE EXTENT PERMITTED BY LAW, THE WARRANTY PROVIDED BY SELLER IN SECTION 9 ABOVE IS IN LIEU OF, AND EXCLUSIVE OF, ALL OTHER WARRANTIES, EXPRESS OR IMPLIED, AND IS THE SOLE AND EXCLUSIVE WARRANTY PROVIDED BY SELLER.  ALL OTHER EXPRESS AND IMPLIED WARRANTIES, INCLUDING THE IMPLIED WARRANTIES OF MERCHANTABILITY, IMPLIED WARRANTY OF FITNESS FOR USE, AND IMPLIED WARRANTY OF FITNESS FOR A PARTICULAR PURPOSE ARE SPECIFICALLY EXCLUDED.  No one is authorized to make or modify any warranties on behalf of Seller.
Limitation of Liability; Exclusion of Damages: Seller's liability with respect to any claim by Buyer or any third party arising out of or in any way relating to any product sold by Seller to Buyer (including, without limitation such product's sale, use, fitness for a particular purpose or transportation) will be limited solely to the cost of such product and any such claim must be submitted to Seller within 30 days after delivery of such product.  SELLER WILL NOT BE LIABLE TO BUYER OR TO ANY THIRD PART FOR ANY CONSEQUENTIAL, INCIDENTAL, SPECIAL OR INDIRECT DAMAGES, LOST PROFITS OR OTHER LOSSES OF BUYER OR ANY THIRD PARTY ARISING OUT OF OR IN ANY WAY RELATING TO THE SALE, USE OR TRANSPORTATION OF SUCH PRODUCT.
Confidential Information: Seller's technical, trade secret, proprietary, confidential and similar information (collectively, "Confidential Information") disclosed or furnished by Seller to Buyer is the sole and exclusive property of Seller.  Seller's disclosure of Confidential Information to Buyer shall not be construed as granting to Buyer any right, title or interest of any kind in any Confidential Information.  Buyer shall keep all Confidential Information confidential and shall not disclose it to any person or entity without Seller's prior written consent..  Buyer shall reimburse Seller for any damages, losses, costs, expenses and reasonable attorneys' fees, suffered or incurred by Seller as a result of Buyer's improper use or disclosure of Confidential Information.  Upon Seller's request, Buyer will promptly deliver to Seller all of the Confidential Information, including without limitation all copies or extracts thereof or based thereon.  Buyer (a) acknowledges that breach of this Section 12 will cause Seller irreparable harm and that a remedy at law for such a failure would be an inadequate remedy for Seller and (b) consents to Seller's obtaining from a court specific performance, an injunction, a restraining order or other equitable relief in order to enforce such provision.  Seller's right to seek and obtain any such relief is in addition to, and not in lieu of, any other remedy to which it is entitled under applicable law (including without limitation monetary damages).
Default: If Buyer (a) fails to pay all or any part of any invoice when due, (b) fails to observe or perform any of its other obligations under the Agreement or (c) becomes insolvent, is adjudicated as bankrupt, voluntarily files or permits the filing of a petition in bankruptcy, makes an assignment for the benefit of creditors, seeks any similar relief under any bankruptcy laws or related statutes or a receiver is appointed for its assets, then all sums due or to become due from Buyer to Seller, may at Seller's sole option, become immediately due and payable, and concurrently, or in the alternative, Seller may, at its sole option, terminate any existing order(s) between the Parties and exercise any other remedies available to Seller under applicable law.  Buyer hereby grants to Seller a security interest in and first priority lien on (a) all products sold by Seller until such time as Buyer has pay in full for the products, and (b) all materials and products that incorporate products sold by Seller until such time as Buyer has paid in full for the products sold by Seller.
Specifications; Suitability:  Buyer is solely responsible for determining the specifications, design and performance of products purchased by Buyer from Seller, including the suitability of products for Buyer's intended use.  Seller shall have no such responsibility.  Buyer agrees that it has made its own independent determination of suitability of the products for Buyer's intended use without reliance on Seller.  Buyer shall indemnify, defend and hold harmless Seller from and against all claims, losses, damages, attorneys' fees, expert fees and costs and other expenses arising from any claim or contention that the products specified, designed or selected by Buyer and sold by Seller (a) are defective or deficient in specification, design, performance or suitability for Buyer's intended use or (b) infringe, violate or misappropriate any patent, trade secrets, trademark or copyright.
Attorneys' Fees, Costs and Expenses; Indemnification: In any proceeding, action or arbitration concerning an Agreement or the Terms, the prevailing Party shall be entitled to be its reasonable attorneys' fees, expert expenses, costs and other disbursements from the other Party.  If Seller is made a party in any proceeding, action or arbitration involving any claim by or against Buyer or by or against any other entity or person based in whole or in part on any product sold by Seller to Buyer, Buyer shall indemnify, defend and hold harmless Seller from and against all claims, losses, damages, attorneys' fees, expert fees and costs and other expenses incurred by Seller in connection with such proceeding, action or arbitration.
Cancellation: Buyer may not cancel any purchase order acknowledged by Seller without first obtaining Seller's written consent and without reimbursing Seller for all costs, expenses and losses incurred by Seller as a result of such cancellation, including without limitation Seller's reasonable profit and overhead. 
Governing Law; Jurisdiction; Venue:  The entire transaction and dealings between Seller and Buyer, including without limitation the interpretation and effect of the Parties' Agreement, the Terms, Buyer's request for quotation, Seller's quotation, Buyer's purchase order, Seller's order acknowledgement, Seller's invoice, shall be governed by and must be construed according to the laws of the State of California without reference to principles of conflicts of law.  Each of the Parties hereby irrevocably and unconditionally (a) consents to submit to the exclusive jurisdiction of the United States District Court for the Central District of California and the applicable state court located in Orange County, California for any action or proceeding arising out of or relating to the sale of Seller's products to Buyer, (b) agrees that the sole and exclusive venue for any such action or proceeding shall be the courts specified in (a) above and (c) waives and agrees not to plead or claim in any such court that any such action or proceeding brought in any such court has been brought in an inconvenient forum.
Successors and Assigns; Assignment: The Parties' Agreement, including the Terms shall be binding upon each Party and its successors and assigns;

provided

,

however

, that Buyer shall not assign any of its rights or duties hereunder without Seller's prior written consent, which consent may be withheld in Seller's sole discretion, and in the event of assignment, Buyer shall remain responsible for full performance of Buyer's obligations.
Note to Customers
It is the nature of our business that we must post such Disclaimer notices, however; please understand that SPI Semicon will support its customers and attempt to accommodate you in any situation where you have become dissatisfied with our products or services. We firmly believe that the "customer is always right" and will assist you in every way possible.
Please do not hesitate to call us and discuss any situation for which you have not received proper service or have incurred a difficulty with a material product that we have sold to you.
SPI/Semicon was formed by combining two of the industry leaders in Semiconductor packaging, Semicon Systems and Semiconductor Products.  Semicon Systems began in 1970 making containers for transport and storage of silicon wafers, which was an emerging industry at the time.  Semiconductor Products was launched in 1987 as a division of Professional Plastics and competed head to head with Semicon Systems.  In 1995 Semicon Systems was purchased by Semiconductor Products and the current company was formed and named SPI/Semicon.  Professional Plastics is still the parent company of SPI/Semicon.
SPI/Semicon remains at the forefront of wafer transport and storage systems, but has expanded their semiconductor packaging offering to include a wide range of products beyond just wafer packaging.  Our Engineering Department has developed new products that protect items from the front end of wafer fabrication all the way to the very back end after a component has been produced until it is installed in a finished consumer product.
Our company's capabilities have greatly expanded over the decades.  SPI/Semicon has a large state-of-the-art manufacturing facility in Ogden Utah.  Our "in-house" capabilities include injection molding, deep draw vacuum forming, and high speed in-line vacuum forming, die cutting, shape and tube extrusion, CNC machining, custom fabrication, assembly and testing.
SPI/Semicon expanded their worldwide presence to Asia in the year 2000 opening a fully integrated manufacturing facility in Cavite, Philippines.  Our Philippine operation has the same capabilities of our Utah facility, but with ten times the capacity of IC tube production.
Both of our manufacturing facilities are certified to ISO 9001 and our products are RoHs compliant.
SPI/Semicon has highly trained personnel in many countries to service our worldwide presence in the Semiconductor Industry.  And we have the ability to design products through our engineering group to meet the ever changing products that electronics manufacturers are creating.  We pride ourselves on our customer service, listening to our customers' needs, then reacting quickly with solutions.
Registered with the Securities and Exchange Commission under SEC Requistration No. A199803195.
Registered as an ECOZONE EXPORT ENTERPRISE with the Philippine Economic Zone Authority, under Certificate of Registration No. 98-041
BIR Registration No. 98-540-005256
BIR Registration No. 03-9112986-5
General Information
11 High Speed Extrusion Machines
1 Unit Profile Projector
Silk-screen Printing
2 Air Compressors (1 Back-up)
2 chillers (1 Back-up)
1 Cooling Tower
2 Semi-Automatic Silk-Screen Printing Machines
In-house machine Shop
Manpower Complement
3 Managers
4 Sales/Admins
3 IQA/Engineering
100 Production
Process Capability
All types of single-extruded PVC tubes up to 3″ width
END-PLUGS
END-PINS
Recycling
Monthly Tube Capacity
Managing Director and Location Information
David W. Lim
Block 2, Phase 3, Peza Drive
First Cavite Industrial Estate (FCIE)
Barangay Langkann, Damarias
Cavite, Philippines
Tel: 046.402.0354/402.0553
Fax: 046.402.0252
Click here to Email SPI/Semicon Philippines, Inc.
The mission of SPI/Semicon:
To provide the most innovative and highest quality protective packaging for wafer and component protection in the semiconductor industry.
SPI/Semicon has received international recognition for the quality of its systems with the awarding of the prestigious ISO 9001:2008 certification. Under the requirements of the ISO 9008:2008 certification, an organisation needs to demonstrate its ability to consistently provide products or services and to enhance customer satisfaction in order to meet customer statutory and regulatory requirements.
We strive for excellence and receiving the ISO 9008:2008 certification is something we are very proud of as a company.
Our day-to-day commitment is to provide the best quality, best delivery and the best attention to every detail of our business that is humanly possible.
We promise to remain in the forefront of technology, seeking new and innovative ways to "get the job done right"… this is our pledge.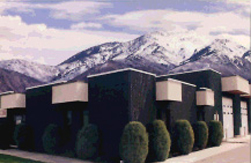 SPI/Semicon was formed in 1970 for the purpose of supplying products to the Semiconductor Industry.
We manufacture products for the semiconductor front-end (wafer fabrication) and back-end (finished devices). Our products are used to protect wafer and device damage during handling, testing, and shipping. We design and produce products to our specifications at manufacturing sites in Utah and Philippines. We utilize plastic injection molding, extrusion and vacuum-forming for manufacturing our products.
SPI/Semicon products are used to protect wafers and devices from damage during handling, testing and shipping, often from the US to many other countries. We design and produce products to our specifications and then warehouse the products for prompt customer delivery. We utilize many methods of manufacturing, such as extrusion, vacuum forming, injection molding and die cutting. We are proud of our unique designs and history of quality products.
On April 1, 1990, SPI/Semicon opened a new plant in Ogden, Utah. The factory is a equipped with the latest designs for producing shipping tubes for I.C.'s, with in-line printing and bow control. The factory also has injection molding presses, vacuum forming equipment and operates die cutting presses to produce custom parts and other company products, and utilizes computer assisted quality control.
SPI/Semicon prides itself on a philosophy of customer service. We listen to our customers' problem , react by offering our appropriate existing products or creative new solutions. We endeavor to provide our customers with prompt, courteous service and quality products and fair prices.
Corporate Headquarters
2670 South Commerce Way
Ogden, UT 84401
Tel: 801.399.5723
Fax: 801.393.7559
Toll Free: 1.888.295.5906
Quick Navigation